Geolocating "old" photos to the exact perspective of the original photographs. and precisely matching them to modern-day 360º panoramas.

The Fortepan.us team is working towards a new 3D mapping application for the Fortepan.us that displays superimposed, geolocated archival photos onto an existing streetscape (360° photos). The prototype will be built to visualize the University of Northern Iowa (UNI) campus.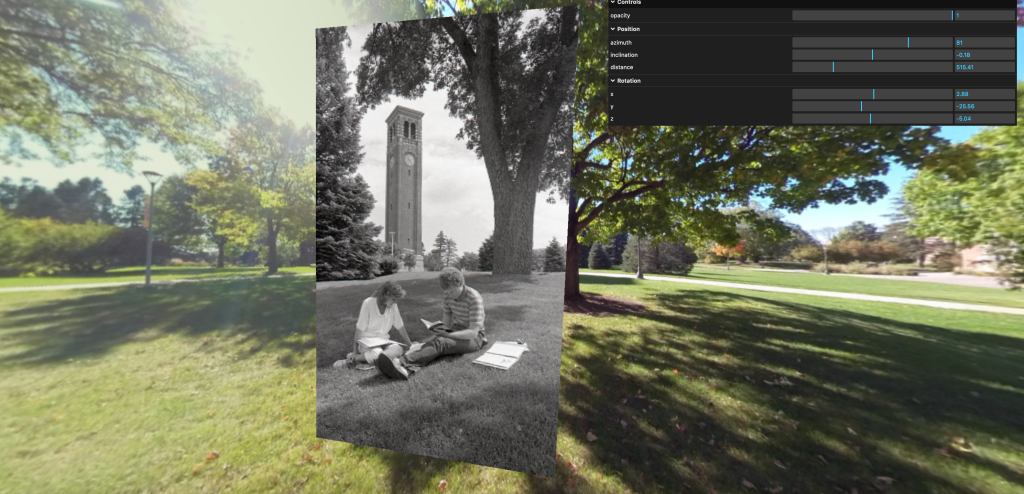 Creating Prototypes
Beyond college campuses, our intent is to match historical photos American main streets to the very place and perspective from which the original photographer captured the photograph, and display the photos, decade by decade (e.g., 1900, 1910, 1920), in a customized "Mainstreet 360º" street view. We also want to provide a means for interpreting the augmented reality historical scenes through information fields connected to each decade's streetscape to help Fortepan administrators, historians, or others explain change and continuity within a town or college campus, comment on some of the unique details in certain photographs, and ask viewers to engage critically with the historical scenes.
We have developed the beginnings of a prototype, building onto the visual photosphere platform by developing a custom application, testing code ecosystems such as Panolens and Pannellum, and leveraging the powerful open source Three.js library. We are now working towards building two "proof of concept" environments. The first will be our University of Northern Iowa campus (est. 1872, population 10,000), which offers an immediately accessible space to test our processes and has an abundant source of already scanned campus photographs throughout the 19th and 20th centuries.

Bringing Ottumwa to Life through augmented reality
The second environment will be the Southeast Iowa town of Ottumwa (est. 1843, population 25,500), a once thriving community supported by a large railroad and shipping industry that is struggling to maintain its former identity. We have an impressive number of main street photos from Ottumwa already integrated into the Fortepan Iowa archive. Here is just a sampling (all come from the LeAnn Lemberger Collection, CC-BY-SA 4.0):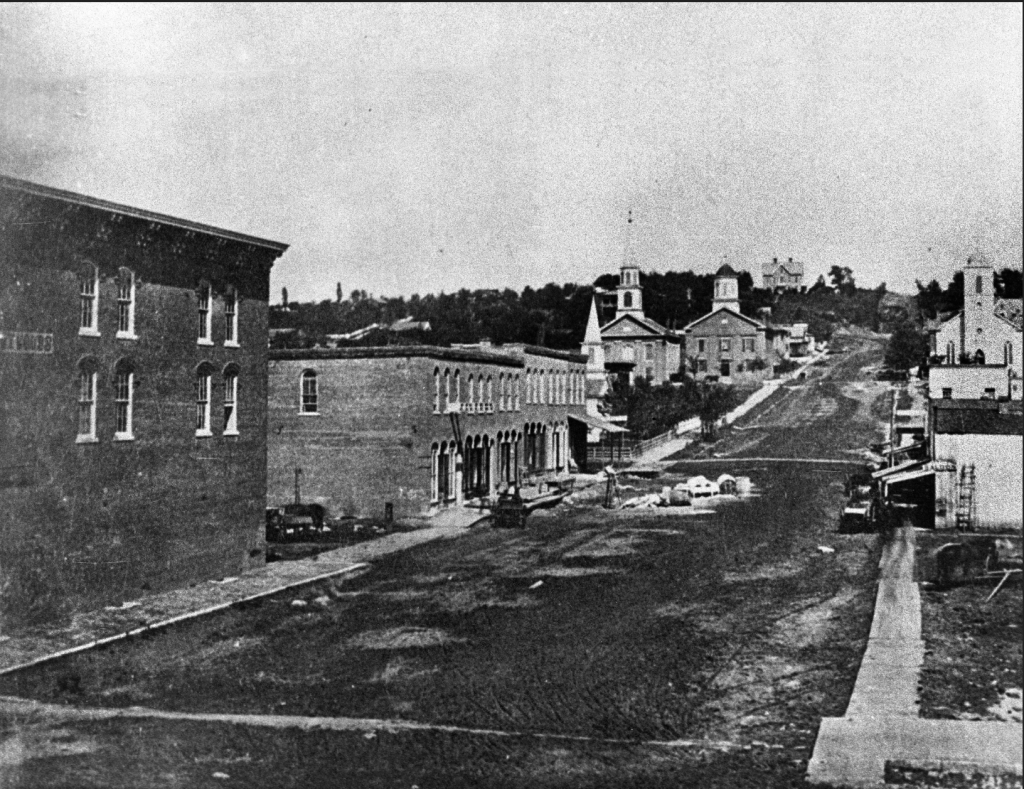 Mainstreet 360º will be a feature within the Fortepan Iowa platform, which we plan to expand to Fortepan.us–an open source platform available to any cultural institution across the U.S. In building Mainstreet 360º, we also want to demonstrate its promise as a K-12 tool for teaching local history.

For More information, watch in this short video
We are looking for University of Northern Iowa student alumni snapshots, or more historical Ottumwa photos featuring Market, Court, and Main Streets. To contribute a photo, contact our team at fortepaniowa@uni.edu. To help fund the project (the students who are geolocating or the coding development), please go to fortepan.us/give.